Keynote Speakers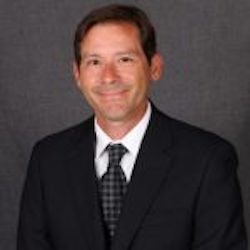 Dr. Chris Rock
Research Associate Professor, Center for Additive Manufacturing and Logistics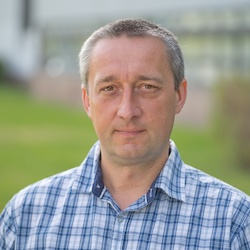 Miroslav Zetek
University of West Bohemia, Faculty of Mechanicla Engineering, Regional Technological Institute
Miroslav Zetek is focused on the problematic of metal additive manufacturing more than six years. He works at research centre Regional Technological Institute on Faculty of Mechanical Engineering. in Pilsen. During this time he and his team solved a lot of national and international projects in this area. Their intensive work generates a lot of new knowledge's which are transferred into the articles and applicated outputs as patents or proven technologies. At the same time, these knowledge's are used in teaching students of the faculty. For the research and commercial cooperation, the two middle machines are used and on of them is equipped in-situ monitoring systems – powder bed monitoring, OT systems and Meltpool system. For teaching the small machine is used on Department of Machining Technology.
Useful Properties of 3D Printed Parts Produced by DMLS technology
Speakers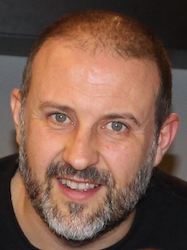 Jon Aurrekoetxea
I got my PhD at Mondragon Unibertsitatea in 2003 and my MSc in Materials Engineering at EPFL in 1997. In 2003 I started as a researcher and lecturer at the Faculty of Engineering of Mondragon Unibertsitatea. My research focuses on the energy dissipation and damage tolerance of composites (thermosetting and thermoplastic matrix, bio-composites, sandwich structures, fibre/metal hybrid laminates) manufactured by pultrusion, RTM, forging, 3D printing, and cured with UV, microwaves, or IR. I collaborate with companies from the sport, automotive, civil engineering, and capital goods sectors. I am the co-author of more than 50 papers published in prestigious journals with more than 100 co-authors
Additive Manufacturing of Structural Composites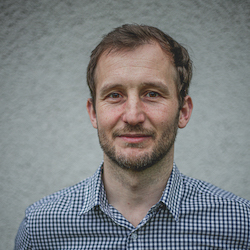 Martin Czinner
3D planning in forearm reconstructive surgery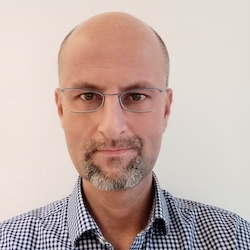 Lukáš Čapek
Regional hospital Liberec
In house 3D printing and hospital data life-cycle management system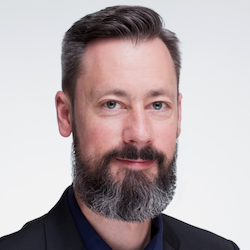 Wolfgang Förster
Wolfgang Förster has a degree (Dipl.-Ing.) in materials science and design from Chemnitz University of technology and is now working at University of cooperative education in Glauchau as a scientist. His expertise focuses on metallic compounds and composites produced by forming technologies, polymer based composites and compounds in additive manufacturing as well as lightweight design of additive manufactured structures.
Mechanical performance of hollow sphere infill structures under compression load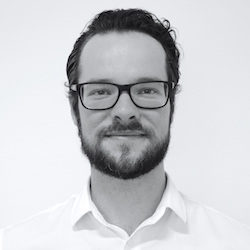 Aleš Grygar
Chief Designer, Co-Founder, Invent Medical Group
Algorithm driven 3D printed medical products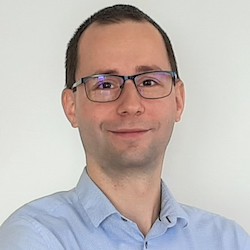 Jan Hudec
Misan s.r.o.
Jan works as an application engineer for metal additive technologies at Misan since 2013 and takes care of Laser and Electron Beam Powder Bed Fusion systems from GE Additive as well as Laser Metal Deposition machines from Okuma. Misan provides comprehensive manufacturing solutions in Czech Republic and Slovakia.
Electron Beam Melting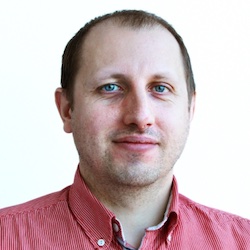 Daniel Koutný
Faculty of Mechanical Engineering Brno University of Technology
Daniel Koutny is an engineer and scientist who has been working in the field of metal additive manufacturing for 10 years. He is now head of the department of reverse engineering and additive technologies at the Faculty of Mechanical Engineering Brno University of Technology. His research focus is on Laser Powder Bed Fusion and process optimization of new materials like magnesium, copper, and temperature-resistant alloys with the aim for thin-walled and strut-based structures.
Additive Manufacturing of Biodegradable Magnesium Alloys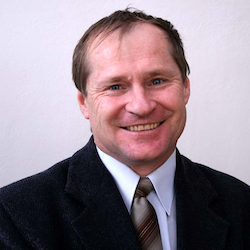 Zdeněk Plíva
Printed circuit boards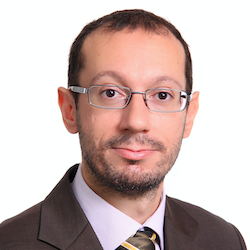 Fabrizio Ragusa
Metal Additive Manufacturing Technology for the Energy Sector
Fabrizio has approximately 15 years' experience in the energy sector, covering several managing positions in leading companies worldwide, across the supply chain, from a utility to a manufacturer of engines to a technology company.
In SLM Solutions, in the position of Global Business Development Director Energy, he is in charge of developing the energy value proposition for additive manufacturing for the company.
Previously of SLM Solutions, he held the position of Sales Director Asia for the Strategic Business Unit Energy of Chromalloy based in Thailand / China and he was in the senior executive role of Business Development Manager in Ansaldo Energia, overseeing growth plans and entry strategies in international markets, included providing marketing/sales plans and scouting for M&A activities and strategic collaborations. Last, he started his career in ENEL, covering several positions from engineering / maintenance to business development in Italy / USA and China.
He holds a Master's Degree in Engineering from University of Rome "La Sapienza" and a Master's in Business Administration from INSEAD Business School, where he was President of the Energy Club.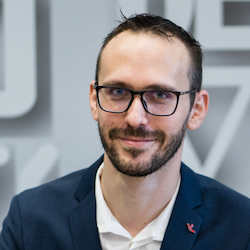 David Škaroupka
3Deposition s.r.o.
Large scale 3D printing strategies and instrumentation
Susheil Uthamaraj
Additive Manufacturing at the Point-of-Care: Mayo Clinic's Experience and Future Outlook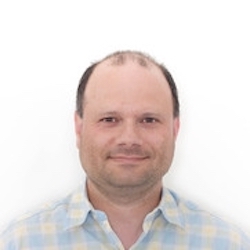 Petr Zelený
Construction industry's 3D STAR project